Search Engine Optimisation (SEO)
Improve Ranking, Get More Visitors &
Increase Your Sales Online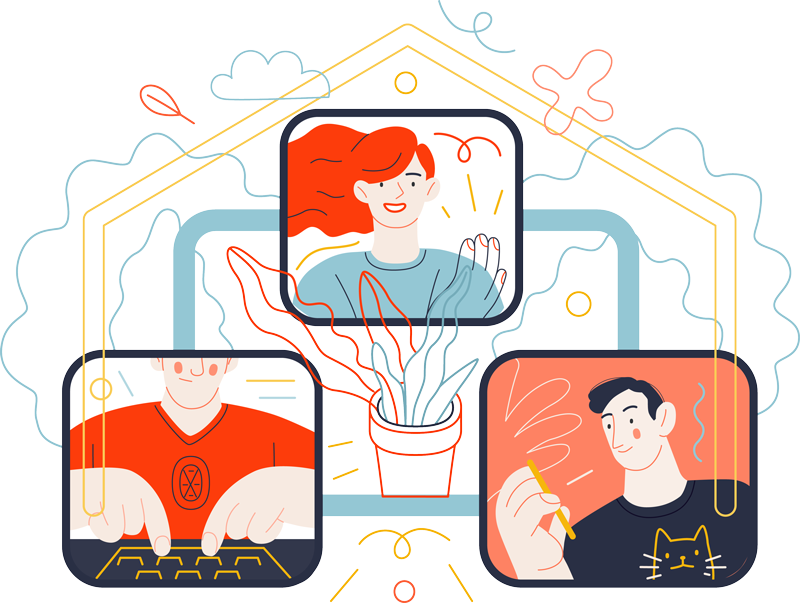 Ireland Search Engine Optimisation Services
Search engine optimisation, also known as SEO, refers to the process of crafting and building your website in such a way as to improve its visibility in search engine results. There are over two hundred variables that influence the position of your website for any given search result.
SEO strategy aims to optimise your website so that its ranking is improved for a given selection of search terms relevant to your business thereby increasing the website traffic.
But it doesn't end there. Once new visitors have found their way to your website, intelligent SEO practices can also keep them on it longer thereby leading to an increase in sales and inquiries about your business.
Our business takes advantage out of the latest tools, strategies, and trends to help our clients move up in search engine results associated with the right keywords which ensure their website gets noticed by the right audience. Globally.
Quality Website Traffic
Higher search engine result position linked to the right keywords has been demonstrated to have a considerable impact on the rate and quality of traffic a website receives.
Millions of consumers use Google every day to search for products and services they need. When a potential customer performs a web search relating to your business, it is our goal to ensure your website comes up highly placed among the results.
Measurable Results
We can offer our clients full transparency in deliverables and can ensure results from their SEO campaign with us. Our SEO reports are made to our clients on a monthly basis and include detailed data regarding the success of the campaign in a clean and comprehensive manner. The information included features relevant categories such as search engine position, traffic sources, lead sources, custom goals, and more.
Grow Your Business Online
Better optimisation = More traffic
Ireland Search Engine Optimisation Services
Search Engine Optimisation
Search Engine Submission
Google Analytics Integration
Google "My Business" optimisation
Google Map Citation Creation
Local Link Building
National and Global Link Building
Social Profile Creation
Blog Posting
WEB 2.0 Posting
Content Optimisation
Meta Tag Creation
Page Title Optimisation
Image Optimisation
Internal Page Linking


Full Site Audits
Ranking reports
Keyword Research
Competitor Analysis
Sitemap Creation
Search engine optimisation is an essential step of every web design strategy. If your website isn't optimised for the products or services you wish to provide the overall standing of your website within search engine results will be rather poor. Low search engine position means little to no traffic on your website and, by extension: low sales, sales calls, and turnover. We provide focused search engine optimisation campaigns for our clients in Ireland. Each of our campaigns has been greatly successful. Our approach to SEO is organic. This means that our primary focus lies on 'On-Page' optimisation as well as on creating high-quality backlinks to our client's chosen pages from relevant directories and other external sites.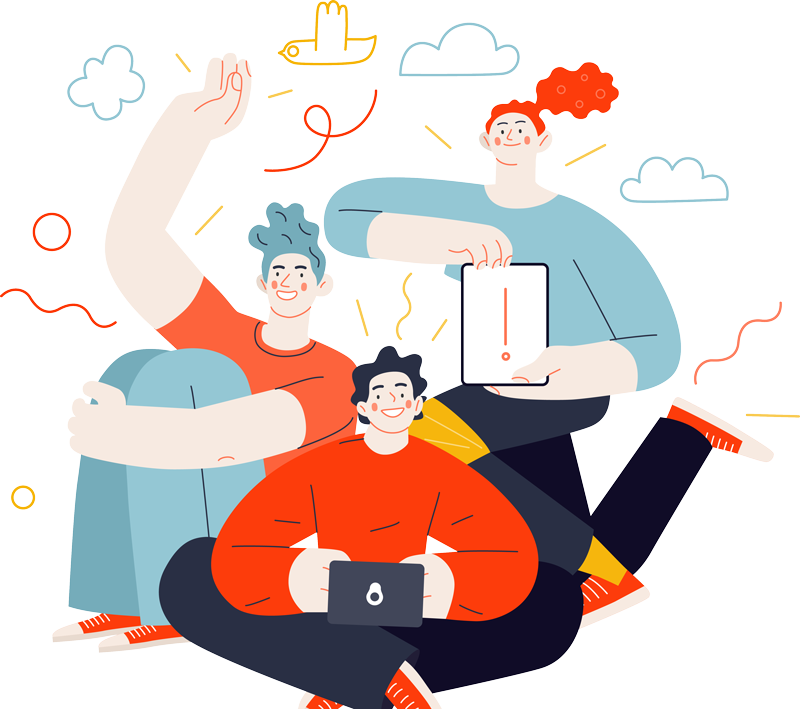 During this process, we thoroughly examine the content of our client's website and make changes we deem necessary. Once the main body of the website content is taken care of, we ensure that each and every page title, metadata, image alt-tag, and every other on-page factor is carefully tweaked to optimise the results for every page on the website.
We put in work to build a network of links back to your pages which, in turn, gives them greater weight within search results. We guarantee professional and attentive practice and all our work is done through white hat SEO techniques.
What Is Our SEO Process Like? Proven. Effective. Successful.
Step 1 – Site Analysis and Evaluation
We get acquainted with our client's business, their target audience, and their goals. We analyze their website's content, code, and keyword density to locate its weaknesses and its strengths.
Step 2 – Strategy and Goal Development
We develop a customised SEO strategy targeting current and new customers at once with improved website content, and a set of deliverable goals for the campaign outcome.
Step 3 – Setup
Here, we implement our SEO techniques such as SEO tools, dashboards, and analytic reporting systems. These tools and resources allow us to effectively monitor our client's ongoing SEO campaign and adjust any parameters as needed.
Step 4 – Optimisation and Execution
The execution of both on-site and on-page optimisation techniques consists of cleaning up the website's code, content, architecture, mapping, keyword usage, and more.
Step 5 – Continual Optimisation
This step is an ongoing process during which we provide continuous on-page optimisation, blogging, link building, consultation, and strategy for the remaining length of our client's SEO campaign. Ongoing search engine optimisation is needed to ensure lasting and optimal search engine results for the website.
Our Promise
We are the most affordable SEO campaign service provider on the market. Our results speak for themselves.
SEO Frequently Asked Questions / and Answers
Results
What kind of results can one expect? – The key performance indicators we usually look for are organic website traffic and search engine rankings. We track this monthly and report to our clients.
How long will it take to see results? – It can take up to six or even twelve months to climb up to the first page of search results. This depends on a variety of factors including how competitive the industry is and which keywords are getting targeted. Our goal is to provide our clients with monthly improvements of organic traffic and rankings.
How often can one expect to receive a report? – Our clients receive monthly SEO reports from us. However, if our client requires more frequent reports they may notify our SEO specialist and we can send a report whenever requested.
Contact and Setup Fees
How long are our contracts? – We offer initial, core contract for the duration of three months. Once the initial term is complete, our client's account is serviced on a monthly basis. Our clients may cancel their subscription any time with a thirty-day written or regular notice. Upon the expiration of thirty days, we will cancel all our services and send back any final information we have back to our client.
Are there any setup fees? – We require a one-time setup fee. The fee helps us set up our client's SEO campaign. We set up our search engine systems, analytics systems, and perform other administrative tasks. We also set up the necessary advertising accounts for our client.
How long does it take to get started? – If you are ready to start you may contact us immediately. One of our expert sales consultants will help you identify the best plan of action and develop a proposal strategy for you.
Service and Working Together
Who will be working on the account? – Each of our clients is assigned a dedicated SEO specialist. This person is trained and experienced in search engine optimisation. This person is our client's main point of contact. Additionally, each SEO specialist reports to a Director, who reviews all deliverables before they are sent out to our clients. This ensures our clients receive quality service and helps resolve challenging situations.
How can we identify keywords for our client's business? – Firstly, we get an understanding of our client's business through a formal questionnaire. Next, we perform keyword research to identify high traffic keywords that are valuable for said business. To do this, we use the keyword planning tools which allow us to identify keywords related to the business, the competition level, and how many times the keyword is searched within a month. Once the research is concluded, we report our findings and recommendations back to our client.
How do we perform competitive analysis? – Firstly, we identify the keywords that we can link to our client's business. Once have completed this set, we analyze the websites of competitors who are already ranked highly in the search engine. We utilize our specialized tools to analyze the structure of those websites and consider whether similar strategy can be applied to our client's website.
What changes do we make to our client's websites? Do they look different after we are done? – Most of the changes we make are of technical nature such as coding, tags, and some of the words in order to include the keywords the business should want to rank for. We do not change the physical design of the site. Before making any changes we consult our client directly so that they are aware of what is happening to their website.
How do we write blogs for our client's business? – We analyse and get an understanding of our client's business first. Once we get a sufficient grasp on it we develop a blog calendar. This calendar features topics we will write about on the assigned day. Our clients will be able to approve any blog topics we write about prior to their public submission. Once our clients approves of the blog calendar, we write the posts and optimise them for SEO as well. For blogs, we will research each of the given topics so that we can create valuable content.
Can our clients contribute to blog ideas and/or blog content? – Absolutely! If our client has information they would like us to include in the blog they may send it to us. We can incorporate their ideas and content into the blog posts we write and thus improve them further.
How do we backlink our client's business? – We employ several different strategies to develop our backlinks. We reach out to relevant blogs and publications to get our client's website featured in their content, we write engaging blogs, and we increase social shares and exposure.